Healthcare Web Design that Engages Customers and Builds Your Brand
A leading medical website design agency, Cardinal turns your website into a highly usable, highly engaging destination optimized for any device.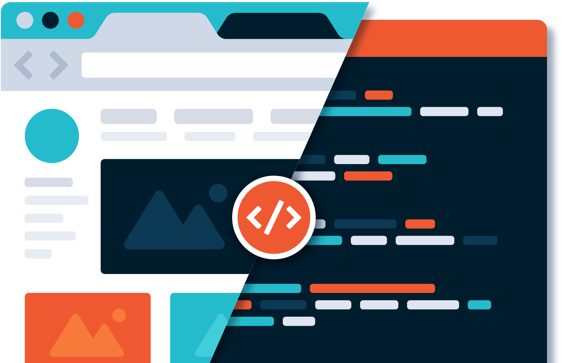 A Lead-Generating Website That Looks As Good As It Functions
An overwhelming number of your prospective patients turn to your website first to help them decide whether to call or make a visit. Your website needs to look professional, and needs to provide your visitors a clear view of the level of care and attention they can come to expect from your practice.
Aside from looking good, however, your website needs to be a worthy resource for your prospects. Visitors should be able to quickly find the answers to their questions, no matter what device they're using.
Cardinal develops and manages cutting-edge website designs that attract both search engines and your prospects, and funnel your visitors toward conversions.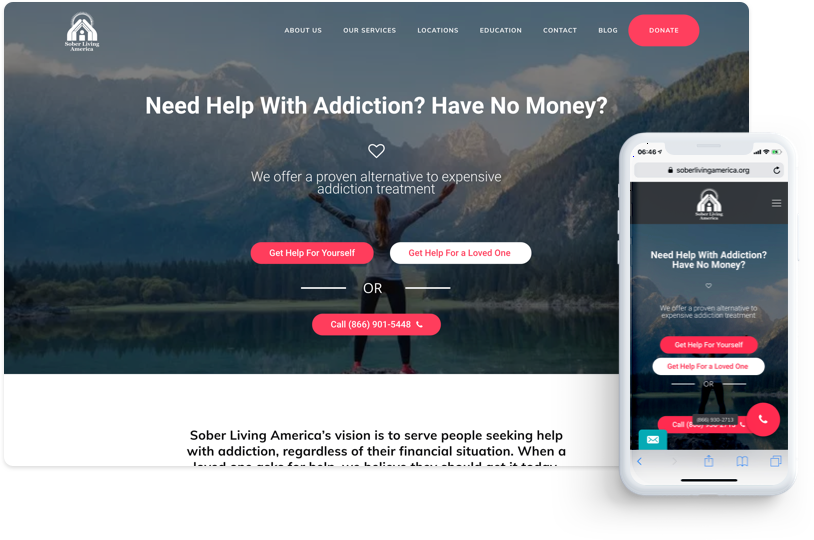 We Build Websites That Deliver Results
What good is a website if it doesn't do its job of bringing in leads and new patients? At Cardinal, we have a history of building and managing websites that increase search engine rankings, bring in more qualified traffic, and convert that traffic into leads and patients.
As a full-suite digital agency, we provide complete support – from content marketing to SEO, UX design and more – to build a website ready to tackle the marketplace.

Portfolio
Georgia Behavioral
Georgia Behavioral Health Professionals
Trinity, Caribbean Medical School
Trinity, Caribbean Medical School
Aliera Healthcare
Aliera Healthcare, Affordable Health Insurance Alternatives
Trinity HealthShare
Trinity HealthShare, Quality Healthcare Sharing
Sober Living America
Sober Living America, Addiction Programs
HVC, Heart and Vascular Care
HVC, Heart and Vascular Care
Tolson Center
Tolson Center, Plastic Surgery Cumming, GA
Medical and Cosmetic Dermatology
Center for Dermatology and Laser Surgery
Websites Designed To Increase Patient Volume
Our website design services help our clients stand apart from competitors. But we focus
on more than just appearances to help you boost your digital presence.

Website Platform
Even the best-looking websites out there will falter if they're not built on a solid foundation. Every site we develop is grounded in a user-friendly content management system (CMS) – making it easy for our clients to update and revise their site on their own. In the medical field –where language, trends, and patient search habits are constantly changing, having this ability to make changes on the fly has proven to be one of the greatest assets to our clients.
Search Engine Optimization
Search Engine Optimization
Moving up the ranks of the Google search results page might seem like a mysterious phenomenon, but it's not magic. It's science. Cardinal web design moves your site up the rankings. Many of our clients go from the third page of results (or worse) to the first, in a matter of weeks after launch. It's a feat we've been able to perform time and again, because our marketers always make it their business to stay ahead of SEO best practices.
Content Marketing
Cardinal's custom content management systems make it easy for your team to add new content or update existing content on your site without any help from us. It shouldn't be a major event every time you need to make a change to your website, so we empower you to become the master of your own marketing pages. Of course, if you do want some expert assistance, our team is right here in town, just a phone call away when you need us.
Responsive Design
Over 60% of your web traffic is coming from mobile devices. If your website isn't optimized for mobile phones and tablets, you're losing valuable opportunities by the minute. Cardinal web design is built to be responsive. That means your new marketing site automatically adjusts to the screen size of the viewer, so that everyone who visits your page gets the best possible user experience. We can also help you make sure your site meets accessibility standards – ensuring your color balance, alternate text, fonts, and contrast are welcoming to people with impaired vision.

"The Return On Investment We Have Generated From Cardinal Has Been Incredible, We Wish We Would Have Started Using Them Years Ago!"
-Carolyn M.
Atlanta Brain and Spine Care
Services
Web design is just a fraction of what we do.
Here's how else we help your practice shine.
Our Medical
Clients Love Us
"Our Google Advertising has generated over 30 leads in the last month and we have converted those into 5 surgeries."
Healthcare Clients Who Trust Us
Dental Works
40%
25%
decrease in cost per conversion
Dental Works - copy
digital leads in 9 months
100%
increase in organic traffic
Dental Works - copy
21%
increase in brand convertions
17%
decrease in branded cost per acquisition
Dental Works - copy
334%
Atlanta Brain and Spine
325%
increase in
leads per month
6
more surgeries
each month
To gain a better understanding of the current state of healthcare marketing, we surveyed more than 100 healthcare marketers and executives to learn how they're navigating the post-pandemic world.
Download the full report to learn their top marketing priorities, challenges, and investments and what you need to do to stay competitive and grow your healthcare organization.
Cardinal's Proprietary Marketing Technology Patient Stream's Benefits:
Double Your Patient Volume for the Same Spend
Dump the campaigns that don't generate returns. Our AI based marketing platform automatically optimizes towards the campaigns that are driving high value patients.
Modernize Your Medical Practice
Tired of relying on billboards & TV that don't have quantitative ROI numbers? Step into the future of marketing and run medical group patient preference campaigns digitally and see which campaigns bring top of the funnel awareness that ends up converting through bottom of the funnel campaigns down the road.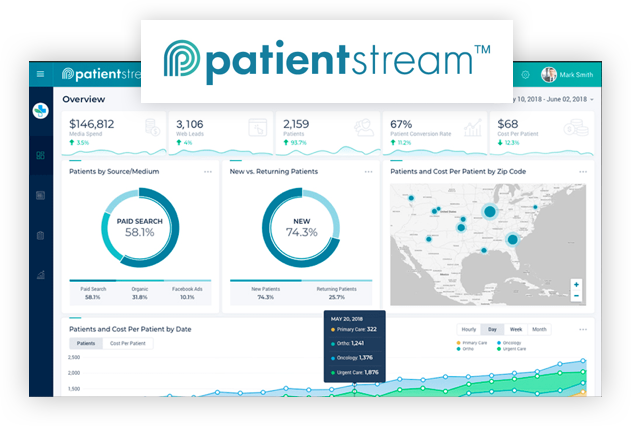 Ready to Rise Up on the Internet?
Fill out the form to get started!